Montreal's best kept secret for exotic baked goods!
2020 the beginning of a new decade! Brand new website coming this year! Stay tuned!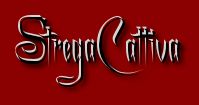 From the creators of Streganonadolci comes the wild and erotic side of baking.

Welcome to Stregacattiva! Your home for all that is naughty and erotic. Our specialties are erotic cakes and baked goods made to your specific tastes. Nothing is too wild or crazy for us at Stregacattiva.



For orders please contact Chef Tammy at 514-572-1838 or email orders at info@stregacattiva.com

At this time we can only accept local orders. Thank you so much for your understanding.

If you are looking for more traditional cakes please check out our sister site www.streganonadolci.com